Welcome to Lander Swim Club
The Lander Swim Club program is designed to enable swimmers to grow from minimal swimming ability (Learn to Swim) into competitive swimming ability (Lane Swimmers) at the local, state, regional, and/or national levels according to the swimmer's desire and ability. LSC is committed to fun, family, exercise, team spirit, and helping swimmers achieve their personal best. Membership is strong, eager, and energetic--join today!
Lander Swim Club stadium chairs, t-shirts, sweatshirts, & towels!
This online store is only open until September 30.
Please note, the logo is not shown on some of the items right now, but the chair, sweatshirt, and towel will have almost the same logo (the screen printed LSC logo), roughly the same size on all three items.
The t-shirts will have a smaller logo on the upper left chest.
Shirts and hoodies have both youth and adult sizes available.
Men's tech shirt $20
Women's tech shirt $22.50
Tech Sweatshirt $37.25
Stadium seat $49.99
Towel $25
Online registration is now open!

2016-2017 Practice Schedule
| | | | | | |
| --- | --- | --- | --- | --- | --- |
| | Monday | Tuesday | Wednesday | Thursday | Sunday |
| Learn to Swim | None | 3:30-4:30 or 4:30-5:30 pm | None | 3:30-4:30 or 4:30-5:30 pm | None |
| Lane 1 | None | 3:30-4:30 or 4:30-5:30 pm | None | 3:30-4:30 or 4:30-5:30 pm | None |
| White Group | None | 3:30-4:30 or 4:30-5:30 pm | None | 3:30-4:30 or 4:30-5:30 pm | None |
| Red Group | 6:00-7:30 pm | 3:30-4:30 or 4:30-5:30 pm | 6:00-7:30 pm | 3:30-4:30 or 4:30-5:30 pm | 4:00-6:00 pm |
| Blue Group | 6:00-7:30 pm | 3:30-4:30 or 4:30-5:30 pm | 6:00-7:30 pm | 3:30-4:30 or 4:30-5:30 pm | 4:00-6:00 pm |
| Green Group | 6:00-7:30 pm | 3:30-4:30 pm or 4:30- 5:30 pm or both | 6:00-7:30 pm | 3:30-4:30 pm or 4:30- 5:30 pm or both | 4:00-6:00 pm |
| Masters | 6:00-7:30 pm | 3:30-4:30 or 4:30-5:30 pm | 6:00-7:30 pm | 3:30-4:30 or 4:30-5:30 pm | 4:00-6:00 pm |
**
Altered practice schedule in October, November, and December-
When the LVHS and LMS teams overlap practice times, Lander Swim Club will not have access to the pool until 7 p.m.
This will happen for two weeks in October and two weeks at the end of November- early December. During these times, Learn to Swim, Lane 1, and White Group will have some practices on Sundays at 12 p.m. These Sunday practices, in addition to many regular afternoon practices, will allow young swimmers lots of time in the pool without staying up too late!
During these months, Red, Blue, Green, and Masters Groups will still have many practices at regular times. In addition, they will be able to practice from 7-8:30 p.m. during the overlap weeks. If 8:30 p.m. is too late, they may leave at 8 p.m.--we understand!
Monthly Dues
1-8 practices/mo

$50/mo per swimmer
9-12 practices/mo

$65/mo per swimmer
Unlimited practices/mo

$75/mo per swimmer
Family rate/mo

$150/mo per family
Annual Fees
USA Swimming membership**
2017 membership

$56
Outreach (scholarship)

$2
Seasonal (Apr-Aug 2017 only) $32
Wyoming Swimming, Inc

$5
Lander Swim Club Registration

$20
**USA Swimming athlete membership is required for all Lander Swim Club swimmers. The Lander Swim Club is a USA Swimming club and according to rule 302.1 Registration--"All swimmers practicing with a member club or competing in events sanctioned by USA Swimming must be registered as athlete members of USA Swimming."
2016-2017 Registration Information
Please wait until the 1st of the month for the month your swimmer is starting.
For example, if your swimmer is starting in November, the first day you may complete online registration is November 1.
New to the Lander Swim Club or returning swimmer unsure of your practice group:
I
f you are new to LSC, please contact
landerswimclub@gmail.com
to set up a time for a coach to check your swimmer's skills. After a coach has helped you decide the best practice group for your swimmer, you will complete online registration. If you are a returning swimmer and are not sure of your swim group, email LSC.
Scholarships: To apply for a scholarship, email landerswimclub@gmail.com before completing registration.
Masters with other swimmers in the same family:
If your family has an adult swimmer and one or more children swimming, the account must be under the parent who is swimming. The system will not let you register a spouse, only yourself and/or a child. Therefore, when you start the registration (create an Active.com account or use a current account), it must be set up under the adult swimmer's name.
Family rate:
To pay dues at the family
rate, email
landerswimclub@gmail.com
before
completing registration.
If you have an active.com account (previously registered for a race or event with Active) sign in with your active.com account. If you do not have an active.com account, sign in as a "New User".
To register, go to the top of this page and click on the tab, "Register Your Swimmer".


Shop at Swim Outlet through this link and raise money for Lander Swim Club!
http://www.swimoutlet.com/landerswimclub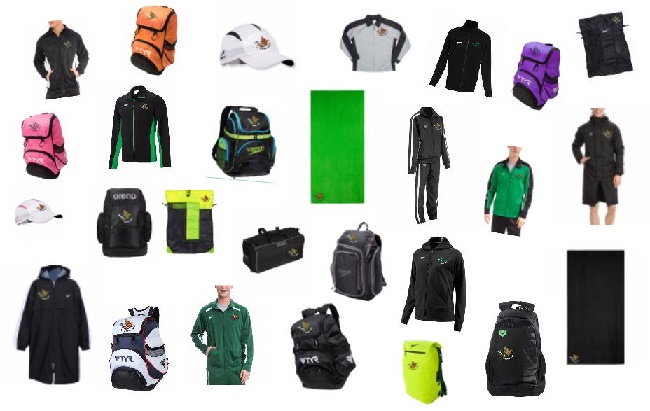 Our Mission:
The Lander Swim Club—Home of the Tiger Sharks—is a not-for-profit organization empowering athletes of all ages to grow and achieve their personal best through excellence in swimming.
Shop at SwimOutlet &
support LSC.
Check out LSC custom gear!
Learn to Swim
There is a waiting list for Learn to Swim. Please email landerswimclub@gmail.com for more information.
Taking a Break
If your swimmer is not going to swim in a month, notify LSC by the 20th of the month before the break. If LSC is not notified, dues will NOT be refunded.
Swims More??
Swims Less??
If your swimmer swims more than what they signed up for, the difference will be added to your account at the end of the month. If they swim less, dues will NOT be reduced.