Welcome to Lander Swim Club
The Lander Swim Club program is designed to enable swimmers to grow from minimal swimming ability (Learn to Swim) into competitive swimming ability (Lane Swimmers) at the local, state, regional, and/or national levels according to the swimmer's desire and ability. LSC is committed to fun, family, exercise, team spirit, and helping swimmers achieve their personal best. Membership is strong, eager, and energetic--join today!
For a limited time

,

the Lander Swim Club is offering stadium seats and tech t-shirts and sweatshirts with the club logo. Not only are these items awesome, but they

are a great

way to show your Tiger Shark pride. This is a fundraiser for LSC, so please consider

purchasing items during this offer. Please share with others too!
Items must be ordered by September 17 and will arrive in time for Spook Splash.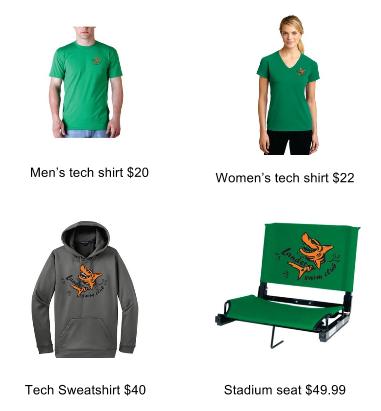 ONLINE REGISTRATION IS OPEN!!
2015-2016 Practice Schedule--Practice starts 8/31/15
| | | | | | |
| --- | --- | --- | --- | --- | --- |
| | Monday | Tuesday | Wednesday | Thursday | Sunday |
| Learn to Swim | None | 3:30-4:30 or 4:30-5:30 pm | None | 3:30-4:30 or 4:30-5:30 pm | None |
| Lane 1 | None | 3:30-4:30 or 4:30-5:30 pm | None | 3:30-4:30 or 4:30-5:30 pm | None |
| White Group | None | 3:30-4:30 or 4:30-5:30 pm | None | 3:30-4:30 or 4:30-5:30 pm | None |
| Red Group | 6:00-7:30 pm | 3:30-4:30 or 4:30-5:30 pm | 6:00-7:30 pm | 3:30-4:30 or 4:30-5:30 pm | 4:00-6:00 pm |
| Blue Group | 6:00-7:30 pm | 3:30-4:30 or 4:30-5:30 pm | 6:00-7:30 pm | 3:30-4:30 or 4:30-5:30 pm | 4:00-6:00 pm |
| Green Group | 6:00-7:30 pm | 3:30-4:30 pm or 4:30- 5:30 pm or both | 6:00-7:30 pm | 3:30-4:30 pm or 4:30- 5:30 pm or both | 4:00-6:00 pm |
| Masters | 6:00-7:30 pm | 3:30-4:30 or 4:30-5:30 pm | 6:00-7:30 pm | 3:30-4:30 or 4:30-5:30 pm | 4:00-6:00 pm |
Monthly Dues
1-8 practices/mo

$45/mo per swimmer
9-12 practices/mo

$60/mo per swimmer
Unlimited practices/mo

$70/mo per swimmer
Family rate/mo

$130/mo per family
Annual Fees
USA Swimming membership**
2016 membership

$54
Outreach (scholarship)

$5
Seasonal (Apr-Aug 2016 only) $32
Wyoming Swimming, Inc

$5
Lander Swim Club Registration

$20
**USA Swimming athlete membership is required for all Lander Swim Club swimmers. The Lander Swim Club is a USA Swimming club and according to rule 302.1 Registration--"All swimmers practicing with a member club or competing in events sanctioned by USA Swimming must be registered as athlete members of USA Swimming."
2015-2016 Registration Information
Please wait until the 1st of the month for the month your swimmer is starting.
For example, if your swimmer is starting in June, the first day you may complete online registration is June 1st.
New to the Lander Swim Club or returning swimmer unsure of your practice group:
I
f you are new to LSC, please contact
landerswimclub@gmail.com
to set up a time for a coach to check your swimmer's skills. After a coach has helped you decide the best practice group for your swimmer, you will complete online registration. If you are a returning swimmer and are not sure of your swim group, email LSC.
Scholarships: To apply for a scholarship, email landerswimclub@gmail.com before completing registration.
Masters with other swimmers in the same family:
If your family has an adult swimmer and one or more children swimming, the account must be under the parent who is swimming. The system will not let you register a spouse, only yourself and/or a child. Therefore, when you start the registration (create an Active.com account or use a current account), it must be set up under the adult swimmer's name.
Family rate:
To pay dues at the family
rate, email
landerswimclub@gmail.com
before
completing registration. **The family rate is only available if your family has three or more swimmers or two swimmers who swim unlimited sessions/month (more than 12/month).
If you have an active.com account (previously registered for a race or event with Active) sign in with your active.com account. If you do not have an active.com account, sign in as a "New User".
To register, go to the top of this page and click on the tab, "Register Your Swimmer".


Job Opening- Assistant Coach for the 2015-2016 Season
The Lander Swim Club is seeking a part-time assistant coach. Under the direction of the head coach, the assistant coach will provide in-water instruction to children ages 3 and up for our Learn-to-Swim program; and/or provide instruction in competitive stroke development and assist swimmers in pre-arranged workouts to competitive swimmers ages 4 and up.
The successful candidate must be available Tuesdays and Thursdays, 3:15 to 5:45 pm. They must be able to pass a background check and become a certified USA Swimming coach within the timeline set by the head coach at the time of hire.
To apply, please submit your resume, transcripts, driving record, and contact information for three professional references to landerswimclub@gmail.com, or mail to Lander Swim Club, PO Box 27, Lander, WY 82520.
Shop at Swim Outlet through this link and raise money for Lander Swim Club!
http://www.swimoutlet.com/landerswimclub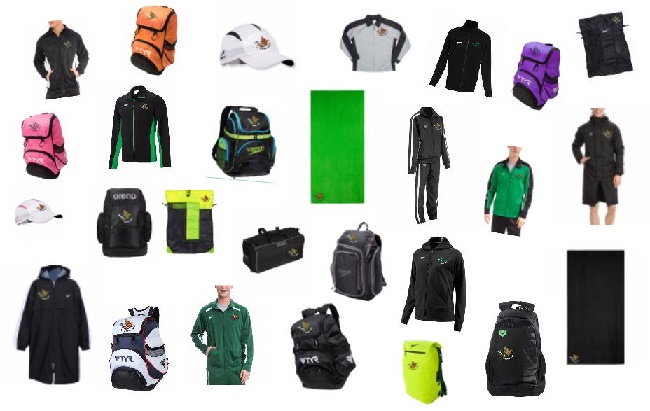 Our Mission:
The Lander Swim Club—Home of the Tiger Sharks—is a not-for-profit organization empowering athletes of all ages to grow and achieve their personal best through excellence in swimming.
Shop at SwimOutlet &
support LSC.
Check out LSC custom gear!
Learn to Swim
There is a waiting list for Learn to Swim. Please email landerswimclub@gmail.com for more information.
Taking a Break
If your swimmer is not going to swim in a month, notify LSC by the 20th of the month before the break. If LSC is not notified, dues will NOT be refunded.
Swims More??
Swims Less??
If your swimmer swims more than what they signed up for, the difference will be added to your account at the end of the month. If they swim less, dues will NOT be reduced.